Ahmet Doğan Tanker Finance Manager Hatice Doğan Cav has underlined that customer satisfaction is the most essential think for their company and stated that they manufacture the most optimal vehicle for the needs of the customers. Cav said 'We manufacture high quality products at affordable prices.' and indicated: "We offer exclusive equipment for the operating conditions of each customer through the most economic and ideal method, minimizing their operating costs."
"We Strive to Manufacture Products According to Standards"
Cav has underlined that their products have certain standards and said: "Our company strives to manufacture products according to these standards. Our product range comprise of all the tank-equipped vehicle mounted equipment. These products especially include fuel and water trucks. Our product range mostly includes irrigation sprinklers, combines, sewage trucks and canalization vehicles, which are also known as kuka. In addition, we also manufacture underground and above ground storage tanks and construction site maintenance vehicles. Aside from these, we also produce the water pumps for sprinklers with 1500 lt/min flow rate, fire truck monitors as well as sprinkler caps."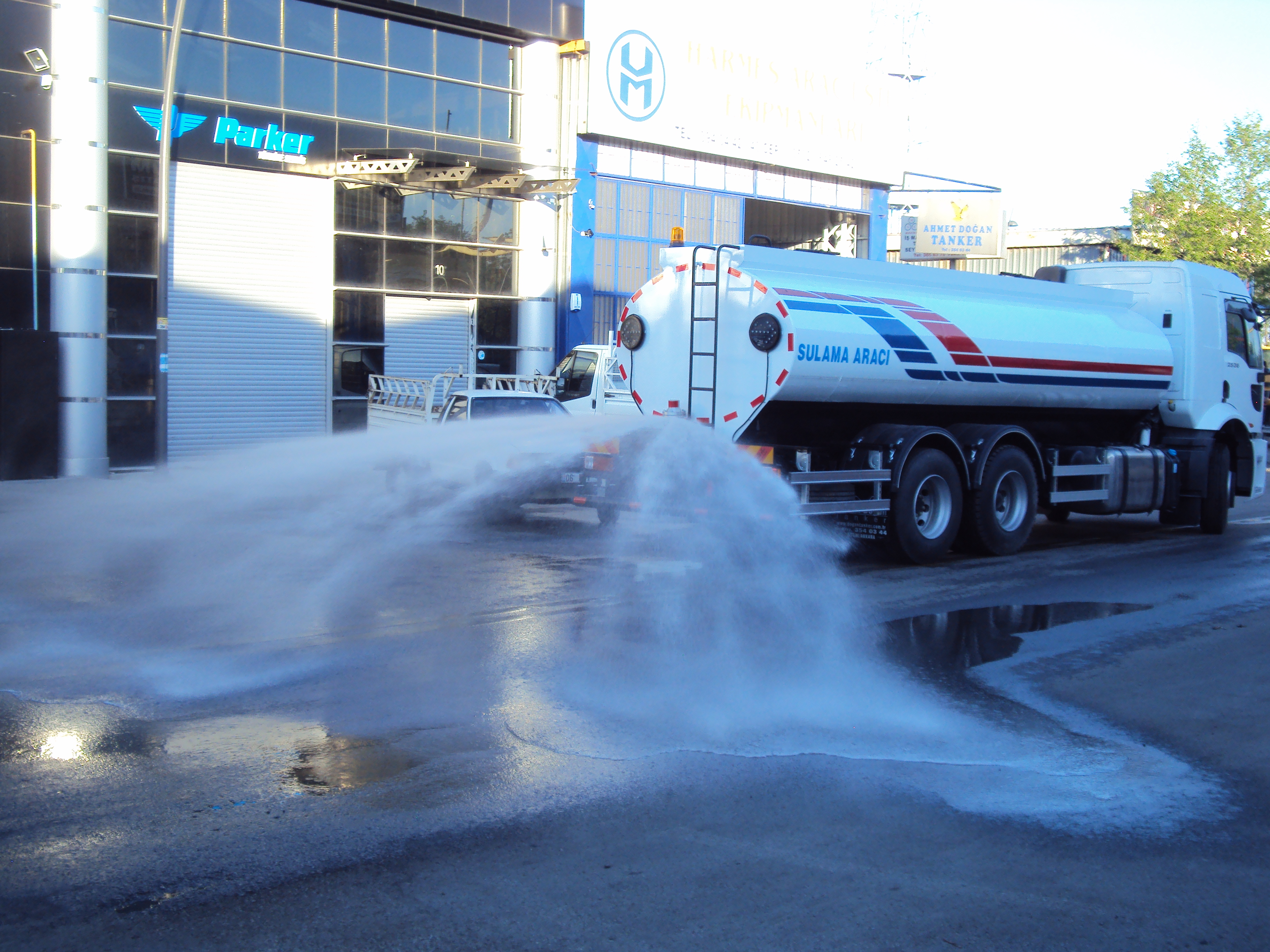 "We've Developed This System on The Current Sprinklers"
"Our R&D operations always continue. In that sense, we have received utility models and patents for certain products. For example; washing the railings on pedestrian refuges became a serious problem for municipalities. They required a tank, a high-pressure washing machine and a generator to do that. To conduct all of these procedures, they also needed a vehicle. Municipalities demanded us to solve this issue. In accordance with these demands, we have coupled the system of our sprinkler vehicles with a high-pressure water pump and developed this system on our current sprinklers without requiring an external generator, water tank and an additional vehicle. We offer this system to our customers as an optional feature." said Cav. He has emphasized that many municipalities and cleaning companies currently utilize this system and continued: "As Ahmet Doğan Tanker, we convince our customers to manufacture according to standards. No equipment that has been produced in our factory and bears the Ahmet Doğan Tanker sticker, can exceed the legal limits We can never exceed the technical capacity of a vehicle. This is an integrated and constant rule in our company. Even if the customer takes the responsibility, our brand can never go outside the standards."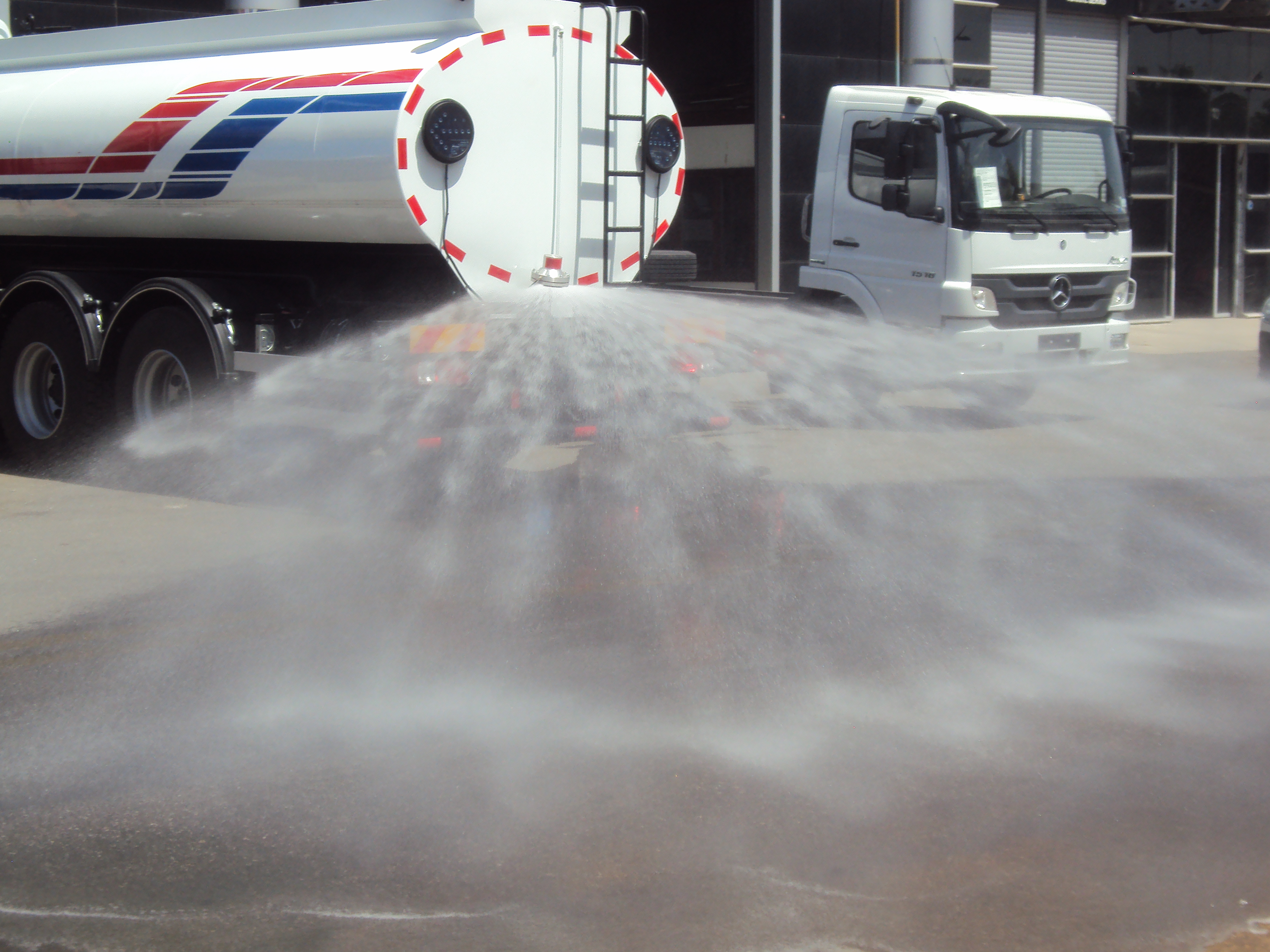 "Our Brand Becomes the First Choice of Our Customers"
"Our customers purchase any product they require with full confidence in the quality of our company. We manufacture the equipment according to the specifications required by our customers and according to the most optimal vehicle, without ignoring the operating climate of the equipment and without breaking the standards. In addition, we also offer convenience for finance. That's why our brand becomes the first choice of our customers."
"Since the day we were found, our company has put the most emphasis upon customer satisfaction. We have conducted review surveys as part of our after-sales services, which is a necessity for our quality standards. We send these surveys to our customers and study their satisfaction levels. We then, assess these feedbacks and try to manufacture the most optimal vehicle for the expectations of our customers and offer the service they need. We immediately intervene and solve the problems of our customers through our personnel and we deliver services they require even on holidays."
"We Collaborate for Vehicle Designs"
Cav has stated that their close contact with vehicle manufacturers still continue and concluded by saying: "With our years of experience, we know very well how to assemble which equipment on which vehicle. We constantly attend the trainings of vehicle manufacturers and we're continuously discussing with the manufacturers. We also collaborate for vehicle designs."
"Currency Rate Hikes Negatively Affect Our Customers"
Ahmet Doğan Tanker manufactures its products at European standards and it mostly exports to the Turkic Republics, Middle East and African countries. Cav has indicated that they especially export sprinklers, combines and sewage trucks abroad. He said: "There has been a recession in the domestic market. Instead of buying new vehicles, the customers prefer revising and reusing their current vehicles. Currency rate hikes negatively affect our customers. That's why our foreign trade levels have been slower than previous terms."
Sprinklers have been manufactured to water the roads, parks and gardens or to be used for suppressing dust and firefighting. These equipment have different volumes and features in accordance with the capacity and usage of the mounted vehicle.
Sprinkler Technical Features
Single chamber cylindrical or elliptical tank
Two stage centrifugal water pump 1500 lt/min 8-10 bars
Power take off-driven water pump
Electric or manual drive water hose reel
Front, rear and side pressure water outlets
Top-mounted water monitor
Electro pneumatic control panel inside driver's cabin