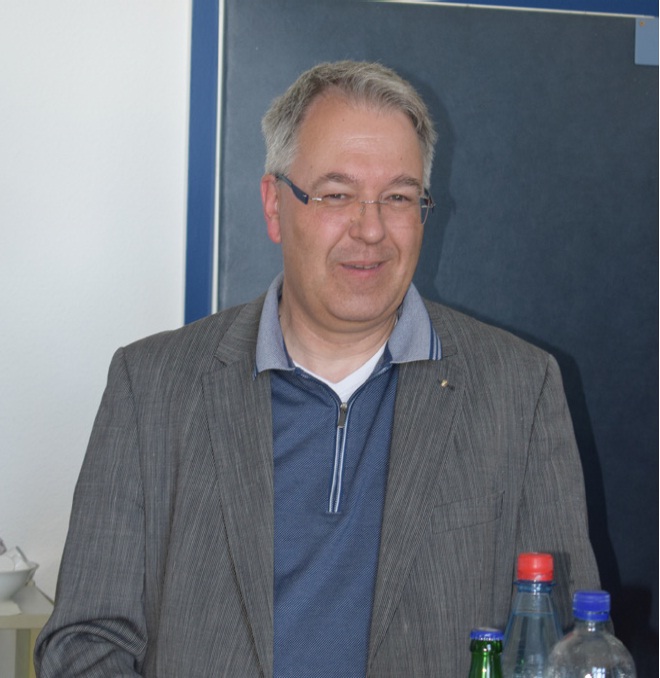 Christian Saßmannshausen: "75 Percent of The Production Goes Abroad"
Lübtheen Factory Manager Christian Saßmannshausen has shared details about the Lübtheen Factory with the press members and said: "On average, we produce 35 units per day and over 200 units per week. We used to work 5 days a week; however, due to increased demand, our team now works 6 days a week. Currently, the demand has exceeded the supply level. We have customers who personally come here to receive their products and that is highly important for us. 75 percent of the production goes abroad. Mostly to countries like Spain and Russia."
"Here, We Can Keep Quality Under Control from The First Step to The Last"
"We make all our chassis welds on our own, here at this factory. Axle positions and brake tests are highly important stages; a dislocated chassis can affect all the safety. That's why here, we can keep quality under control from the first step to the last. And that is highly pleasing for us. We use robots for many stages of the production. We will increase the number of robots even more and this place will become a chassis centre that manufactures using the latest technologies."
"We use the chassis side members at full length for the base. This feature is highly important, especially at countries with bad road conditions. We have customers that operate between very long distances like Kazakhstan - Spain. Our full-chassis vehicles please them on these roads and we receive really good feedback."
"No one Else Applies This Technology"
"For panel production, our competitors use a technology based on the panel welding technology from the beginning of 1990s. We produce a single panel. And we've been using the same technology since 2007. In addition, we use reinforcement steel belts inside the panel. We provide reinforcement between the steel plates with a foam. It makes it a bit heavier; however, even urban distribution trucks receive a lot of impact. This is something that prevents that. This technology has been developed here for the first time. No one else applies this technology. We've united with two universities and our suppliers to develop this technology."
"Not A Single Customer Demand Is Denied at This Factory"
In recent years, many brands began to produce exclusively for countries and conditions. Generally, customer demand steers such production trends. What can you say about the demand from Turkey? Do you make an exclusive production in order to ensure success in sales for the Turkish market?
Krone Turkey shares the customer demands in Turkey, with us. Then we try to realize all the demand from Krone Turkey and we do the best we can. Recently, there was a demand for a 2.90 mm Mega Midilli from Turkey and we've fulfilled that demand in a very short time. Krone has built Turkey's first 2.90 mm Mega Midilli. Our competitors still haven't been able to reach above 2.87 mm height. Currently we have nearly 300 vehicles on the road. We maintain our competitive price, even though our vehicles arrive from here to Turkey. Generally, I can say that not a single customer demand is denied at this factory.
"If the demand continues at this level, why not?..."
At Krone's highly important factory in Lübtheen, you have stated that the demand exceeded the supply level. Are there talks about an expansion of this factory or investment in a new factory?
Currently we're working on how we can expand the factory and the capacity with our current equipment. Each year, we invest about 1-2 million Euros to this factory. We don't have such a plan for the next 1-2 years; however, here's the truth: the machines you see are highly complicated and humans, robots and programs all work together. At this point, bringing a new machine and operating it doesn't mean expansion of the capacity. Even the assembly and expansion of the new machine would mean nearly two years. If the demand continues at this level, why not? However, we currently don't have such an investment decision.
"It Is Europe's Most Modern Commercial Vehicle Production Facility"
Krone Turkey Sales Manager Ömürden Özacar has stated that he is very pleased to introduce their Lübtheen/Germany factory to the Turkish press members and said: "Here, we manufacture the most complicated vehicle of the commercial vehicle sector. This factory has been heavily invested and it is Europe's most modern commercial vehicle production facility. As you've seen; as part of Industry 4.0, robots operate in most of the production. As Krone, we manufacture the Cool Liner at the highest level technological standards. Our refrigerated trailers allow transportation of all food products at optimal temperatures. In addition, we manufacture our trailer with our 'Farma' certificate, which ensures safe transportation of even the most sensitive chemical materials and pharmaceuticals. According to customer demand, we manufacture double decker, partitioned and meat hook-equipped cool liners."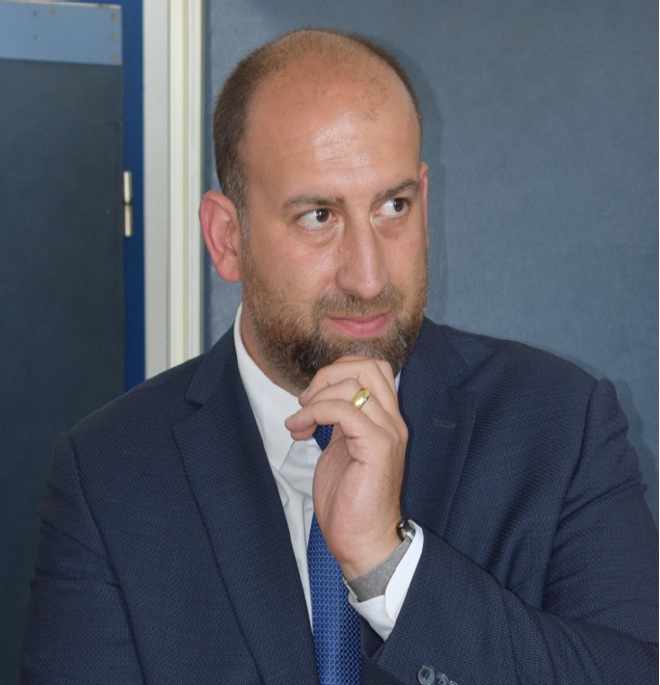 "We Offer an Integrated Service with The Krone Telematics Platform"
Özacar has indicated that just as in each of Krone's product lines, it leads the sector with its refrigerated trailer Cool Liner as well. He said: "I think that we offering an integrated service to our users through the Krone Telematics platform that allows our users to control their cooler units through their smartphones, store their important documents and access information like the status of the door locks through Krone's door protection feature, in case any unauthorized personnel opens the doors of the vehicle. We now deliver almost every vehicle in Europe with Krone Telematics. I estimate that in time, this will get popular in Turkey as well and that our users will more efficiently and safely conduct their daily transportation operations."
Annual Trailer Production Of 52 Thousand Units
Germany's giant trailer manufacturer Krone has been manufacturing its refrigerated trailers solely at this factory since 2007 and aside from its Lübtheen factory, it has 4 other large factories, including the one in Tire/İzmir. With an annual trailer production of 52 thousand units, the holding has reached a turnover of 1,9 billion Euros and all of its factories operate at full capacity. Krone has been operating with a culture that always prioritizes its users and their needs, for over 11 years. The company offers Telematics, Spare Part, Finance, Second Hand Operation and Fleet Leasing services.