Nuray Pekcan, Chief Editor of My Truck, negotiated with Sadettin Kayabaşı, General Manager of ESEN Transport which carries goods for home and office of diplomats assigned from Turkey to abroad or to Turkey from abroad for thirty years. About the fact that Ro-Ro transportation is increasingly becoming a monopoly of foreign companies, Kayabaşı said that; "The fact that these organizations are in the hands of foreign companies really upset us. I think it's not just U.N. Ro-Ro., but no organizations of such strategic importance should be sold to foreign firms. But there is nothing we can do."
Would you like to introduce us to your company?
Esen Nakliyat was founded in 1989. I have been in the transportation sector since 1963. Since then, I have established my own company after working in various companies. We are transporting house and office goods to all parts of the world, especially to Europe. When we first established our company, we started to transport the foreign embassies, international organizations, Turkish Foreign State and public officials with a modest capacity in Ankara. We made transportation to Incirlik Base upon request from foreign companies we work with. With the growth of our business volume, we opened our branches in Istanbul, Adana and İzmir. Our customers are mainly Turks. Also, when we send our vehicles from Turkey, we know of whom belongings we will carry in return. We have a small warehouse in Belgium.
Currently, you transport the goods of the ambassadors whose duration in Turkey is ended or who assigned to Turkey...
Yes, at the moment we are doing door to door transportation to all parts of the world, also we are carrying out transport operations to every point of Europe in the way we call 'self-service. In other words, we take our own tools, our customers' household items, and then pack the goods and install them at the house finally. For instance, went to France in the past days and have brought the goods of French Military Attache to Turkey.
Moving household equipment is always a subject that requires precision. Are there many other firms working like you in Turkey?
Very few. Maybe three or four companies. Our main capital is the service and trained staff. We are a company for about 30 years. There are people who have worked with us 30 years ago and are now retired, but still working with us. Both our management staff and our workers consist of individuals we know as much as we can say from father to son. It has to be like that. If you ask why, it is because our customers are generally people who have high-level positions. For example, we currently carry the goods of our Maltese Ambassador.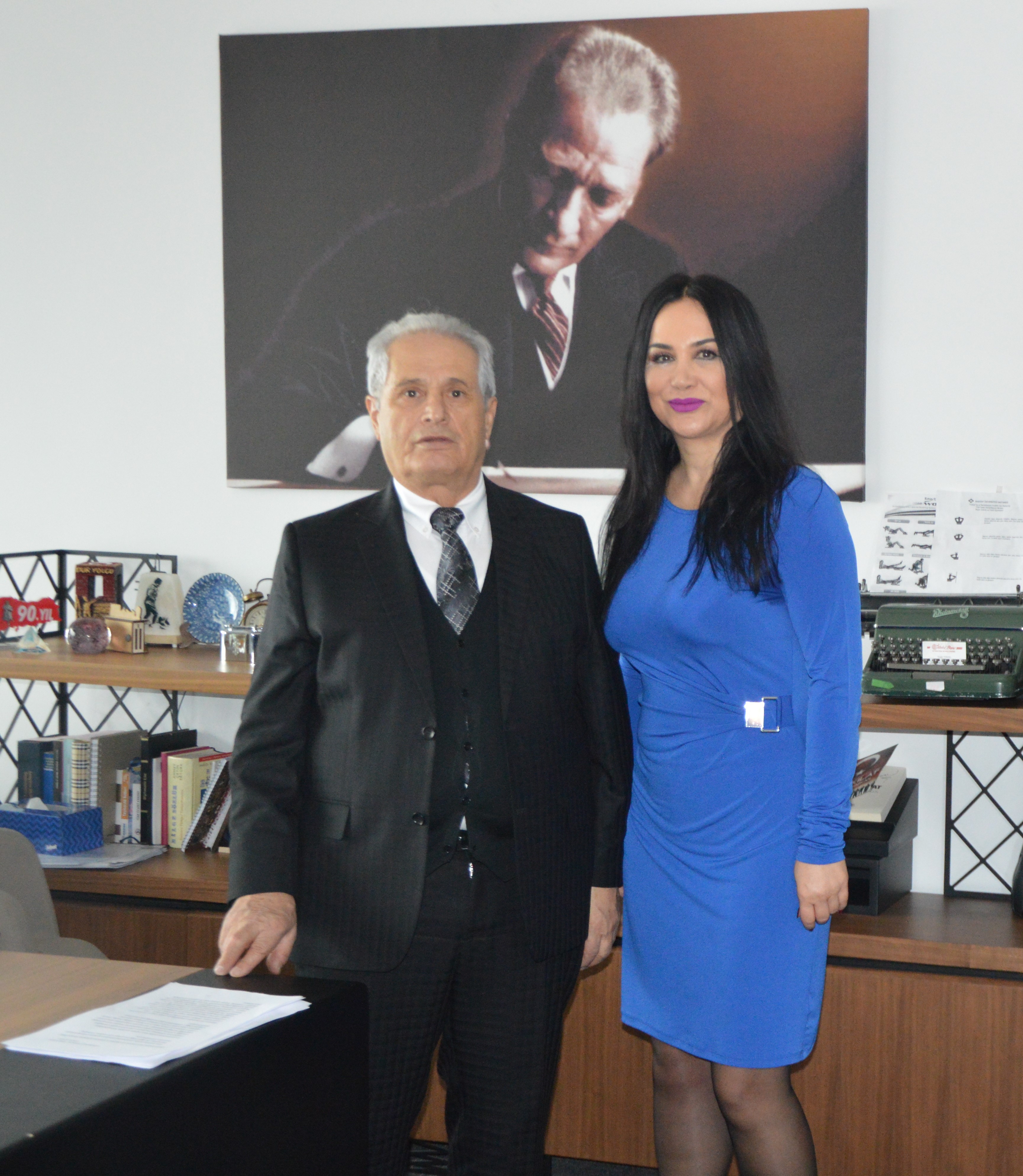 "Quality is Our Priority"
In this 30-year period, you are supposed to make transports to all over the world
We went everywhere with which Turkey has relationship and where Turkey has representatives. As I mentioned, we carry goods to Malta. We received orders from Malaysia and Indonesia. We are also a member of the World Transporters' Association. Therefore, we have connections all over the world. Companies from different countries are working mutually. When a customer says that I want my belongings to be moved to the city of X, we will contact the company in that country, and we will inform you from which port the goods will be picked up and taken home. With this method, we get prices from different companies abroad. We decide on the quality of service as well as the prices we evaluate. Of course our main criterion is never price. Our primary priority is always quality.
Which vehicles are in your fleet?
Our fleet of vehicles is mainly Mercedes Benz. Steel case shaped truck and trailer. We don't prefer flatbed vehicles. There are a small number of Renault Trucks and Ford Trucks. Of course, as we are constantly transporting to Europe, we have turned almost all our vehicles into Euro 6. We have around 35 vehicles and about 85 employees.
"The spiritual value of what we carry is more"
Your company, as of its work, addresses a special area. So you don't have many rivals. Does this provide you with a fairer profit than other shipping companies?
We are a fully equipped logistics company. When carrying the household goods, we carry out a separate handling, encasing and packaging according to the type of all items. For example; we use separate boxes and packaging methods for glass, book, quilt. Because we know that, rather than the material value of the goods we carry, the spiritual value is more. As you say, our customers are diplomats, they have an item from every country they serve and these items are a souvenir for them. The damage to the property means damage to that memory.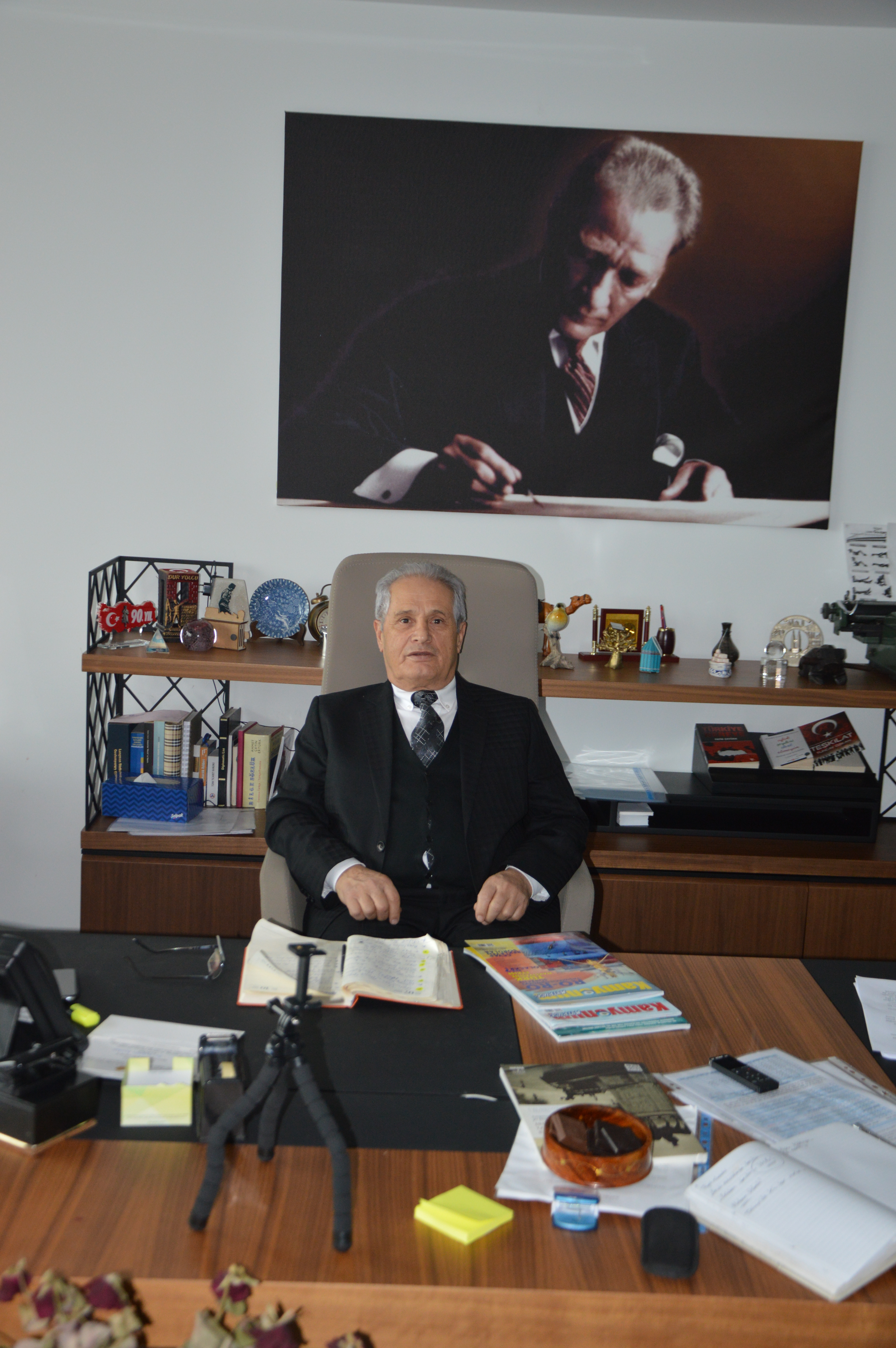 "We Provide More Gain Than Export Figures"
As an intermodal carrier, what kind of problems do you experience in the international arena?
Prices have increased a lot in the last period. The raw materials of the packaging and the boxes we use come from abroad. The figure in the currency exchange rate was 6 Liras last year and, this year was 16 Lira. We use 250-300 thousand packing boxes per year. Cheap oil fuel is given to transport export goods. However, such an application is not provided to us. As reasons, they say that the product we carry is not an export item. In this case, we have to take the oil fuel more expensive. However, our returns are much higher than export figures.
Since we do transport of household goods, we have an advantage: We have a certificate called ECMT. Thanks to this document, we do not have any obstacles in the entry and exit of our vehicles in foreign countries for 12 months. However, the subject of the visa applies to all of us. In addition, not only our drivers, but also our packers need to go abroad, so they need to get a visa. In terms of visas, we have the following advantage: Since we carry the belongings of the embassy staff, we know what we carry. According to other companies, we can get visas relatively easily.
Did you have any attempts at resolving the problems you mentioned?
We had some attempts, but we didn't get it. In fact, if you want the truth, we're alone in many areas. For example, in our work, transaction stamps were taken. We objected to this practice and we managed to remove it. However, we have not yet achieved an improvement on the diesel.
"We wish a domestic organization can dominate the Ro-Ro issue"
Recently, Ro-Ro transportation has become a monopoly of a foreign company. What do you think about this?
The fact that these companies are in the hands of foreign companies really upset us. The Ro-Ro work began under the leadership of the late Saffet Ulusoy. We have been in this sector since then. I think it's not just U.N. Ro-Ro., but no organizations of such strategic importance should be sold to foreign firms. But there's nothing we can do. With these sales, prices are also rising. This causes the carrier to suffer. Because there is not enough load. There are too many vehicles. The vehicles are waiting idle. I wish a domestic organization could dominate the Ro-Ro issue. As ESEN Transport, we do not have a lot of vehicles, but we have transport companies with hundreds of vehicles. I wish these companies could come together. In the current conjuncture, all responsibility is put on the UND. Right now, everyone has their own trouble. Unfortunately, Turkey's qualified people are going abroad. More than 100 high-level engineers and their families went abroad in my knowledge.
What is your prediction for the future?
I've never been pessimistic. I don't like pessimism. After the elections in the next, the ruling party and the opposition has to put hands under the stone, to do its part. Our country is a big country. We deal with every inconvenience. But the sense of trust is very important. For example, an entrepreneur who wants to invest should not worry about what happens if I make any investment.